TOPICS: FAVORITES – BIOGRAPHY – BUSINESS – CAREER – DESIGN – HEALTH – LIFE – PRODUCTIVITY – RELATIONSHIPS
---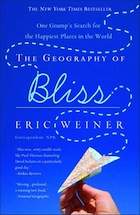 RATING: 10/10
NPR Journalist Eric Weiner searches across the globe for what makes the happiest countries happy and unhappy countries unhappy. A great book for thinking outside America's metrics for success.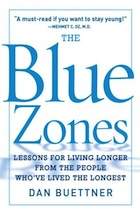 RATING: 10/10
A book that documents populations with high densities of people living to a hundred or older. This book chronicles their lifestyle and how you can incorporate similar habits to promote longevity and happiness. A book that stands out amongst the cagillion diet/wellness books for approaching the issue holistically and within context.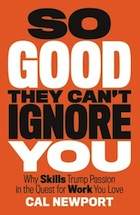 RATING: 10/10
This book ditches conventional career advice of "follow your passion / dreams / calling," in favor of working right, building up career capital (skills), and cashing them in for greater opportunities. In other words, passion comes as a result of a strong work ethic.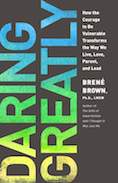 RATING: 10/10
The go-to book on learning how to be more vulnerable and deal with shame. Yes, it's self-helpy, but also a book that cut deep to the heart of my problems in life and the defensive mechanisms I use. A great book for dealing with emotional insecurity.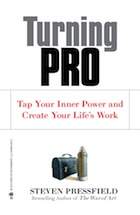 RATING: 10/10
The Follow up to the War of Art. Turning Pro rips into your soul and forces you to confront all the bullshit excuses inside of you for not practicing your full potential–whether it be your career, love, being a mother, &c. "The amateur fears that if he turns pro and lives out his calling, he will have to live up to who he really is and what he is truly capable of." A quick and powerful read.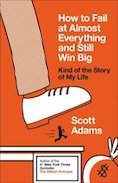 RATING: 10/10
Unconventional strategies from the creator of Dilbert for success in life from career, relationships, diet, fitness, and more. The big idea, ditch goals, embrace systems.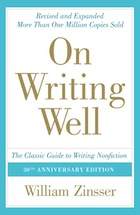 RATING: 10/10
A simple guide to find your own voice and write like a human being. Whenever fear creeps in and I don't write, I reference this book.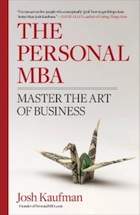 RATING: 10/10
A short but comprehensive guide on all there is to know about business. If you want to learn the fundamentals of business, start with this book.
RATING: 9/10
One of the best books on time-management / clarifying life choices. Essentialism keeps illustrating the value of focus and cutting out all distractions.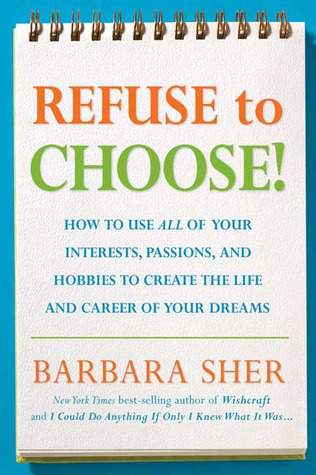 RATING: 9/10
Strategies for people who can't seem to choose a career / create balance between jobs that provide the money and hobbies.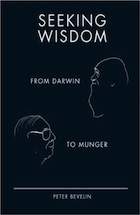 RATING: 9/10
A Field-Guide To Life. Seeking Wisdom details the common misjudgments we make and how we can improve our thinking and mental systems with much insight from Warren Buffett and Charles Munger.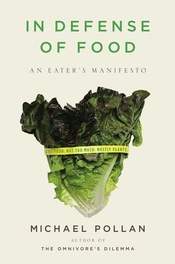 RATING: 9/10
In Defense of Food chronicles what has happened to our Food System and what we can do about it. If you care at all about your health in relation to food, read this book.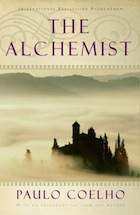 RATING: 9/10
A simple parable on following your heart and fulfilling your destiny. The lesson of this book, although a bit hokey, connected with me. Irrespective of religion, it made me see the beauty that is God and the connectedness of all things sacred in life.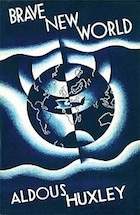 RATING: 9/10
Aldous Huxley's classic work on the Dystopian future of the world. Written in 1932, his predictions from Prescription Drugs, Genetic Engineering, and the Loss of Reading books still makes this novel relevant today.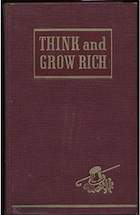 RATING: 9/10
A book that reads like a wise old grandfather imparting knowledge upon you. A great book on developing an attitude and mental framework for life.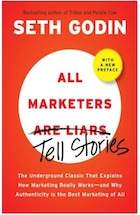 RATING: 9/10
My favorite Seth Godin book. I feel this is his magnum opus on marketing. Perhaps his most misunderstood book (originally titled "All Marketers are Liars), It breaks down the importance of creating a story around what you sell, whether that be a product, service, or yourself. Like most of Godin's books, it's a quick read. If you're a fan of Seth, but have not checked this out, you are in for a treat.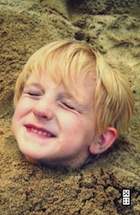 RATING: 9/10
A very quick read by CD Baby founder Derek Sivers who chronicles his business and life lessons. A small little book that packs a lot of punch; one of my favorite books on entrepreneurship.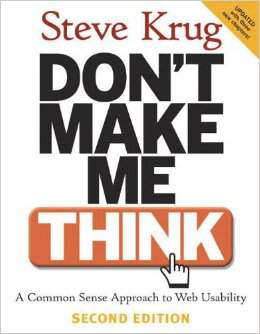 RATING: 9/10
Filled with numerous examples, Don't Make Me Think guides you along the path of designing a useful "thoughtless" website.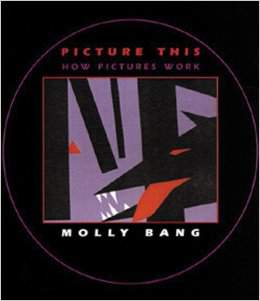 RATING: 9/10
Why does red feel more passionate and alive than purple? Why do diagonal lines give motion to a picture? Why does a light background feel safer than a dark background? These are some of the many questions Molly tackles in this very clear, memorable, and fun read.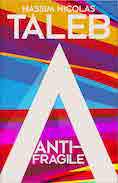 RATING: 9/10
How to benefit from risk and uncertainty (Black Swan events) by making yourself what Taleb calls Antifragile. A great book espousing the virtues of partaking in opportunities with more upside than downside, becoming a doer versus academic theorizer, and living a simple, but robust life. The book is a lot to take in and feels rant-y, but has deeply altered my thinking.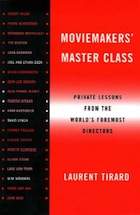 RATING: 9/10
My favorite book on directing. It features interviews with 20 Legendary filmmakers on their craft from Woody Allen, Martin Scorsese, The Coen Brothers, David Lynch, Jean-Luc Goddard, and many others.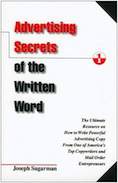 RATING: 9/10
An amazing guide to copywriting. Several people and websites have recommended this book as the go-to copywriting book and it delivers. Expensive to buy, but a super useful resource for writing well and learning persuasive copy.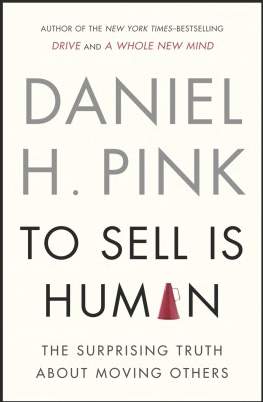 RATING: 8/10
Dan Pink exploring the power of selling in our lives, both professionally and personally.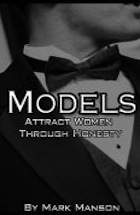 RATING: 9/10
A men's self development guide. From defining your values, pursuing a career, dating, sex, and more, Models explores male masculinity today, post consumer and PUA culture.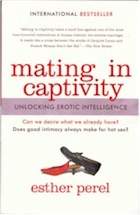 RATING: 8/10
Mating in Captivity explores one sexual relationship to themselves and within a relationship. Explores sex as separate from intimacy and covers erotic intelligence. A very provocative book with the changing attitudes about sexuality.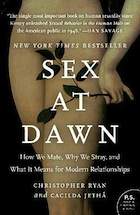 RATING: 8/10
Sex at Dawn explores the evolution of sexuality from prehistoric times to the present. Changed how I think about relationships, monogamy, and the devastating effects of culture on sexuality, mainly the repression of female sexuality. Helped reduce shame about my natural sexual tendencies. Highly recommended.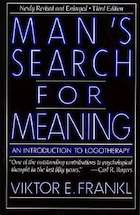 RATING: 8/10
A man's search for meaning during and after life in the concentration camps. A quick, but powerful read on how to find meaning when everything is taken away from you.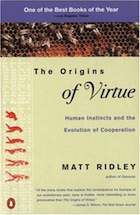 RATING: 8/10
Using biology as his guide, Matt Ridley demonstrates how we had virtue before religion, cooperation before government, and trade before capitalism. This book breaks down the many misconceptions regarding individualism and society and our role in it, delving into incentives for human interaction and division of labor.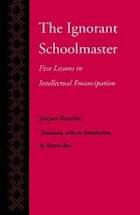 RATING: 8/10
An overlooked work on why schools don't work and a pledge for self-education or (intellectual emancipation). Joseph Jacotot in 1818 was able to teach in French to Flemish students who knew no French. Ranciere (a noted French philosopher) breaks down Joesph Jacotot's philosophies in a somewhat dizzing fashion. A very slow and deep read, but nonetheless a solid read.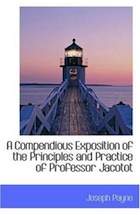 RATING: 8/10
A small handbook of Universal Education Teacher Joseph Jacotot's teachings. This book breaks down his principles and explains the exact methods used by him. The book's hard to read small text size makes it the only drawback. A great book not only for insight into Jacotot's teachings, but methods for improving self-education as well.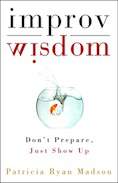 RATING: 8/10
Improv wisdom takes the fundamentals of improv and applies those fundamentals to everyday life. A book that moves away from the 3,5, 10 year plan and helps readjust you to just going with the flow and taking positive actions without knowing where they are going to lead.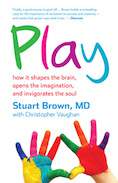 RATING: 8/10
A book that helped me realize life is not all about productivity and how starved for play I really was. This book helped me refocus my priorities to doing things because I genuinely enjoy them versus doing something for some monumental impact, productivity, or status seeking.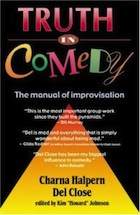 RATING: 8/10
The basics of Improv as taught by the master Del Close. This book is as relevant in regards to everyday social interactions and general philosophy as it is a manual for aspiring improvisers. A very accessible and fast read.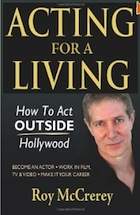 RATING: 8/10
A very helpful guide for crafting an acting career outside Hollywood, from the creative and business side of the Industry. Very inspiring to learn the other options available to perform and create you own acting path.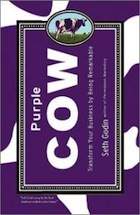 RATING: 8/10
A close contender for my favorite Seth Godin Book. Purple Cow breaks down how you're product must be remarkable (a purple cow) in order to spread. Godin gives numerous examples of companies that have created companies built around a purple cow and how they have become successful. An excellent book on making sure you're creating a spreadable product (or business) from the start.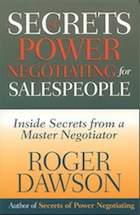 RATING: 8/10
Master negotiating and sales advice. If you've felt like you got less in a deal than you hoped for, want to gain the confidence to negotiate for more, and sell more in life, I highly recommend this book.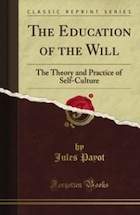 RATING: 8/10
Educationalist Jules Payot distills in this book how to form a hardy mind–a mind devote of laziness. Again and again Payot emphasizes continual work, continually testing our will which will bring us the life we desire. From avoiding trivial matters and lazy friends, not scattering our attention, and persistence, this book cuts through the bullshit and stands out far above the productivity blogs of today.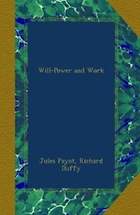 RATING: 8/10
Jules Payot's follow up to the Education of the Will. Will Power and Work lays out more precise strategies for developing will power and productivity techniques. From Time Management to What to Read and How to Study, it is a productivity book from a much deeper angle.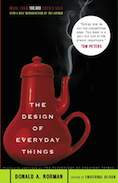 RATING: 8/10
Basic Principles of Design. Some parts are dry, but overall a great read to understand designing usability for everyday objects.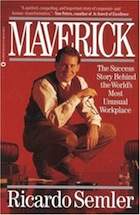 RATING: 8/10
The Amazing story of Semco, a Brazilian machines company that completely restructured their workplace by ditching the Henry Ford style of management for giving great autonomy to workers. Through constantly adapting to change, Semler shows how to give power to employees and have management get out of the way.
RATING: 8/10
A systematic way to analyze and disrupt markets, creating uncontested market space aka a Blue Ocean. Somewhat academic in language and has a "corporate" feel, but the strategy as a whole makes this a noteworthy read.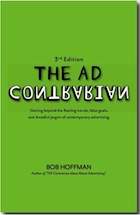 RATING: 8/10
Traditional marketing is dead! Social Media is King! – This is the advice ad man Bob Hoffman rejects in this book, ignoring the cult of social media marketers claiming its the future of advertising. Instead, it's a book of well tested advertising principles that have existed throughout history, not a fad of the moment–ignoring such jargon like "branding" being an action instead of a result of great products and services.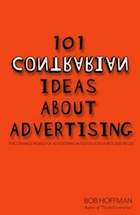 RATING: 8/10
A complement to the Ad Contrarian. The basic philosophy of this book: We don't get them to try our product by convincing them to love our brand. We get them to love our brand by convincing them to try our product." Nuff said.
RATING: 8/10
Common Sense marketing contains 12 overlooked "secret" ways to improve your marketing. The tone is very conversational and feels like a friend is talking to you. The authors were proteges of marketing guru Gary Halbert. An overlooked book that's highly useful.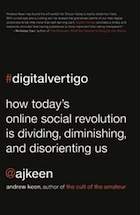 RATING: 8/10
While many are championing the social media revolution, Andrew Keen urges us to take a step back and remove the blinders. Instead of connecting us, Social Media he argues is dividing us and making us more lonely–observers in a mob, rather than active participants. It is a book that cuts through all the Silicon Valley BS of the social economy being the new future.
RATING: 8/10
An exploration of the "Always On" economy. Rushkoff breaks down our addiction to the always present moment and instant gratification culture over the long term, deep thinking work necessary for meaningful interactions. A great look at the evolution of technology and how we can slow down in a rapidly changing society.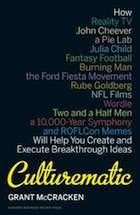 RATING: 8/10
An exploration of the culture change from Reality TV, Burning Man, Starbucks' Third Space, Pie Lab, to the Old Spice Man Commercial. This book does a great job of making sense how and whey we got to our current culture combined with practical how-to advice. With a general theme urging for continual experimentation and constantly asking "what if…" Culturematic offers a sobering view culturally of where we are going and how to thrive in uncertain times.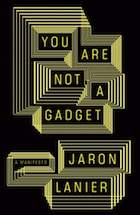 RATING: 8/10
A humanistic perspective on the direction technology is taking us & what we can do about it. Lanier rejects the singularity argument by prominent technologist such as Kevin Kelly; this work is a contrarian view to such thoughts. A great book that not only dissects our problems, but offers solutions as well.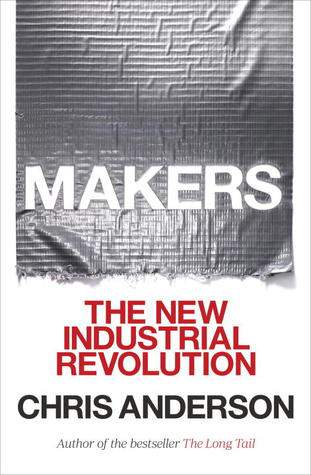 RATING: 8/10
A great overview of the maker movement.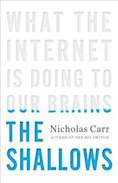 RATING: 8/10
The shallows examines are relationship to online reading and distraction. I know internet reading leaves me distracted and thought I would get bored with this book after a chapter, but Carr's book kept me turning the page learning about our relationship with the printed word and examining how our mind is changing as a result of constant ADD.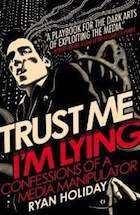 RATING: 8/10
A look behind the scenes of how the modern day media system works. The first half gives the tactics of media manipulators, while the second half explains the consequences of how damaging these tactics have been. Despite being a media manipulator himself, I feel he still stays on the "ethical" side of these dark arts. It's a book sure to piss off many. I knew modern media was corrupt, but not to the extent laid out in this book. Highly Recommended.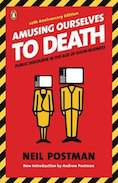 RATING: 8/10
Written in 1985, Amusing Ourselves to Death advocates deep reading over TV and quick news tidbits. It's a book that still is relevant today with the information overload of the internet. A great breakdown of media, its uses and consequences.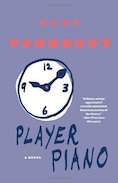 RATING: 8/10
A dystopian novel where the ruling class is engineers and society is automated by machines. A great book to examine the extent of which technology makes life easier (automation) but also less human.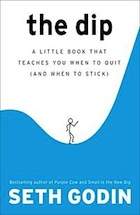 RATING: 8/10
A book about quitting the wrong stuff and sticking with the right stuff. It's a book about intense focus on mastery. A short pleasurable read; a book I pick up every so often for a kick in the ass.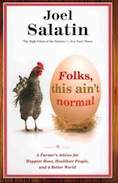 RATING: 8/10
A book that reminds me of how far detached from the food system I really am. Every bit as shocking as Food Inc. and then some. It's a call for a return to "normal," adapting to biological life systems as nature intended. A great book not only for detailing farming and the injustices, but looking at how distorted are reality really has become culturally.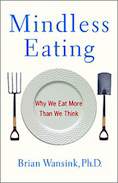 RATING: 8/10
A book that explores behavior change when it comes to eating. We are more prone to environmental forces than simply relying on will power in following a diet. A bit academically dry, but solidly recommended.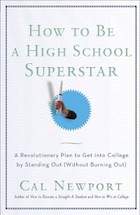 RATING: 8/10
A fantastic read that goes way beyond high school. Cal Newport dissects "relaxed superstars" as he puts it, who live under scheduled high school lives and get into top tier universities without feeling stressed out. A great look into cultivating "interestingess," dispelling the passion myth, and leading a life of one focused pursuit in which rewards compound upon each other.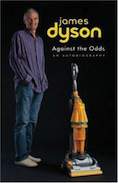 RATING: 8/10
The crazy story of James Dyson and his super-human persistence getting his revolutionary Vacuum to market. A super inspiring story for instilling the want to make things and fight industry giants like great inventors from the past.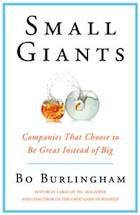 RATING: 8/10
A Book that profiles companies that choose to remain small, despite the external pressures to become big. I found this book most useful for an alternate angle on what it means to be an entrepreneur and how you can create happiness for yourself & the world through entrepreneurship without losing your mojo.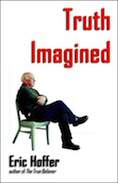 RATING: 8/10
The short autobiography of "longshoreman" philosopher Eric Hoffer. Hoffer, a migrant worker and obsessive reader, recaps the people and stories prior to writing the best selling book the "True Believer." It is an interesting tale of a drifter who no matter where he went put service and a positive attitude first. In a technology & white collar driven world, this book is a refreshing perspective from a very smart blue collar worker.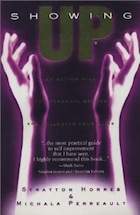 RATING: 8/10
Showing up is a an actionable personal growth book that features a series of in-depth, long (multi-day) exercises to make you question every aspect of your life–from your belief in God, personal beliefs about yourself, belief about others, etc. Based on the teachings and wisdom of ancients–From the Egyptians to Jesus–if you go through the exercises, you will have a new outlook on yourself and life.
RATING: 8/10
The analysis of life, culture, philosophy, and more by Ralph Waldo Emerson.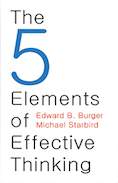 RATING: 7/10
Practical mental frameworks for effective thinking and overcoming cognitive biases. A great book for learning how to learn the fundamentals of any subject and relentlessly focusing on them.
RATING: 7/10
The autobiographical story of how Marc Ecko built Ecko Clothing, his rise, struggles, losing his way, and lessons learned. My favorite part of this book was learning about Marc trying to hang out with celebrities/become some mega huge Ralph Lauren type clothing company, losing his way, and then becoming authentic to who he really is.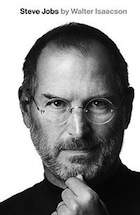 RATING: 7/10
The man, the myth, the legend…Steve Jobs. If you haven't read much into the life of Job's life, you're in for a page turner. A solid bio by Isaacson.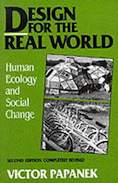 RATING: 7/10
Viktor Papanek's classic book on sustainable design. The second edition was published in 1985, so many of the concepts are dated, but nonetheless still provides a solid foundation for sustainable design.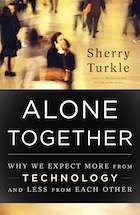 RATING: 7/10
An examination of our social relationship to technology from robotics to social networking; More of a description of our relationship with technology than a prescription. While I agree with the author's premise that we are becoming "Alone Together," the book could easily be cut down as it contains too many repetitive case studies.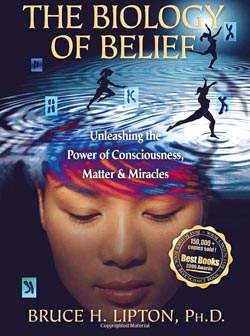 RATING: 7/10
A great book on epigenetics and how thoughts and environment affect genetics.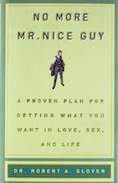 RATING: 7/10
A book about becoming a MAN. It breaks down "nice guy" tendencies and how you can become the best MAN you ought to be. If you like Fight Club, you'll appreciate this book.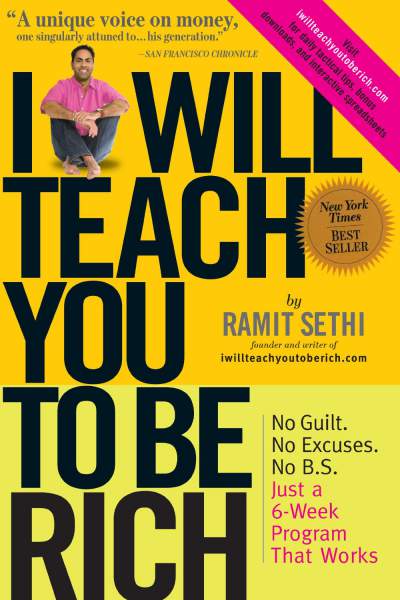 RATING: 7/10
A great primer on personal finance, getting on debt, investing, and automating your finances by Ramit.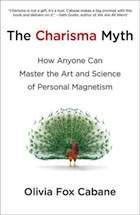 RATING: 7/10
A solid guide to What Charisma is, how to cultivate it, and why it's important. Not just a douchey book of manipulative tactics, but delves deep into the psyche of people and how to change the negative self-scripts you have going on. Backed by research.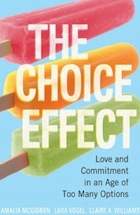 RATING: 7/10
Explores the mindset of those in their 20s facing indecision in their relationships and careers. The book focuses specifically on women, but I found it very relevant to men as well. Many case studies of women who put aside meaningful intimate relationships in favor of lots of friends, getting ahead in their career, and exotic travel…yet many are still unhappy.
RATING: 7/10
An essential book in your library for everyday social interactions and basic social etiquette.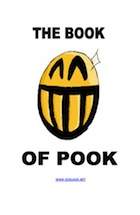 RATING: 7/10
While the Pickup Industry began on manipulative tactics and techniques, the Book of Pook's focus was on yourself and your own masculinity. Part Male Self Development Guide / Part Philosophy, this book is a collection of posts from an anonymous Pook on So Sauve forum.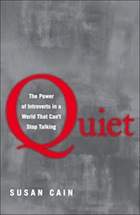 RATING: 7/10
"Quiet" breaks down the misconceptions of introverts and emphasizes the strengths that introverts bring to the world without apologizing for being one. Besides the psychology behind introversion, Quiet provides strategies for work, jobs, social life, and spending your free time. A must read if you are an introvert.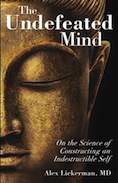 RATING: 7/10
Written by a Therapist, this book utilizes principles in Nichiren Buddhism & common therapy principles for dealing with anxiety and fear. Many common principles if you've read other self-help books. I've found myself skimming several chapters. I've found the author's personal experience the most helpful of all advice in the book.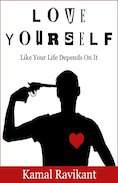 RATING: 7/10
A short read on chilling the fuck out and loving yourself. With all the self help platitudes and exercises, this book is quick and simple…what would you do, how would you act if you loved yourself?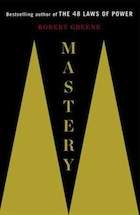 RATING: 7/10
Mastery breaks down the "Experts" in history's paths to achieving amazing success from Mozart, Darwin, to Paul Graham with numerous strategies from discovering your calling, skill acquisition, apprenticeship, creativity, and much more. This book takes a shotgun approach and packs so many principles in one book that it left my head spinning. I found So Good They Can't Ignore You much more helpful.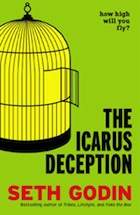 RATING: 7/10
Another Classic by Seth Godin. This book as a linchpin vibe in describing the current situation of the working world, and why you desperately need to forge your own path and do what's not been done before by creating "art." This reminds you to forget the books that promise an easy path full of strategies and tactics, but rather start creating and connecting by doing something original.
RATING: 7/10
The title says it all: Who Do You Want Your Customers to Become?–All business, marketing, and design decisions should stem from this foundational question. Includes numerous examples throughout. The book is short and to the point. How Business books should be.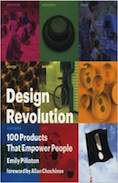 RATING: 7/10
Great book of sustainable design porn which inspires you to create more than just beautiful objects. The first part includes essays by Allan Cochinov (core77.com) and by Emily Pilloton, founder of Project H Design. Calls for us to think about what we are designing, not just how.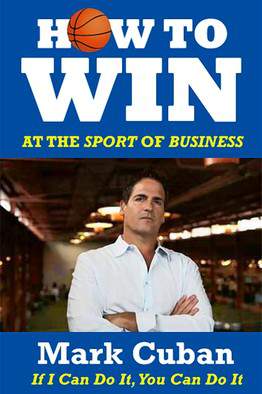 RATING: 7/10
Mark Cuban on kicking ass at Business.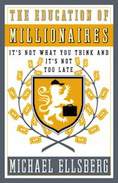 RATING: 7/10
How to get a REAL World Self-Education in today's society with a large entrepreneurial focus. A great book on Networking tips alone. A bias towards marketers/infopreneur/techie case study examples–but nonetheless a solid read.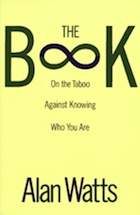 RATING: 7/10
Basically this book breaks down the entire universe, the entirety of existence, and dealing with our egos. That sounds like a load of bullshit, but Watts makes some really good arguments and definitely changed how I see the world.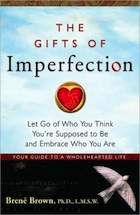 RATING: 7/10
I'll admit, I am a sucker for these type of "self-help" books. I first heard of Rene Brown after her inspiring TED talk and this book is an extension of that. It's a book that will teach you to accept your vulnerabilities whether you are a perfectionist, always trying to playing it cool, or are depressed. A very enjoyable uplifting read.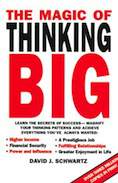 RATING: 7/10
If you find yourself stuck, this book will open up possibility once again. THINK BIGGER. MUCH BIGGER. A book that mirrors/compliments Think and Grow Rich.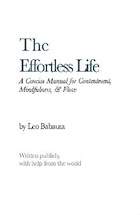 RATING: 7/10
A quick read by Leo Babauta of Zen Habits. Slow down. Reduce your need for accomplishment and always trying to live in the future. Stop doing shit you don't want to do and start focusing on the shit you do want to do.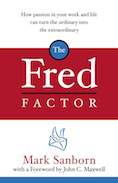 RATING: 7/10
A great motivational book. The Fred Factor details the life and work Lessons from Fred, a Postman who turned an ordinary job into the extraordinary. If you're bored at your job and looking for meaning in your life or work, start here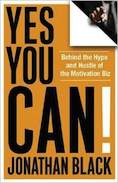 RATING: 7/10
A look at the inner workings of the motivation business and inspirational speakers from Zig Ziglar, Tony Robbins, to the aspiring wanna be. Written from a journalistic perspective, you're left to draw your own conclusions on the validity of the industry as a whole. If you've struggled with with thoughts of the motivation business being a scam, this book will provide answers.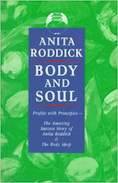 RATING: 7/10
The amazing journey of Anita Roddick, founder of the Body Shop. Written in 1991, Anita details her journey into social entrepreneurship and her status quo challenging principles ahead of its time even today. The book is 40% focused on business and 60% on her biographical story with many chapters devoted to body shop's social causes involvement. A great insight into a go-with-your-gut entrepreneur.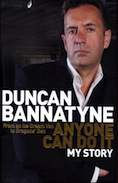 RATING: 7/10
The biographical story of Duncan Bannatyne, the guy from the Dragon's Den. I knew little about him before reading except he got a later start in entrepreneurship. A great look into a millionaire who didn't have contacts, money, expertise, or a USP —he just hustled and was ambitious. Some of the later chapters wean a bit, but overall highly recommended.
RATING: 7/10
While this is a good primer into the business of fashion 101, it is very very mainstream, meaning if you into bootstrapping, this book will leave much to be desired. Innovative this book is not. It's more of a primer of how business has been done, will be done, and will continue to be done. A good book for challenging conventions.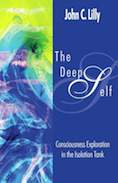 RATING: 7/10
Written by John Lilly, this book explores his theory of consciousness and the history and techniques of using the float tank. Some of the principles are dated, but nonetheless a fascinating read and highly useful information for using float tanks.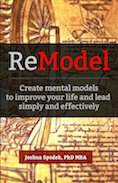 RATING: 7/10
A book about challenging your beliefs. Most helpful tip, beliefs are helpful to the extent they help you. Contrarian advice and interesting mental frameworks.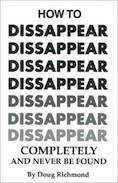 RATING: 7/10
A shockingly detailed account of how to actually change your identity and disappear. From getting a new ID, passport, setting up in a new city…it's all here. The book was written in 1986, so its a bit dated, but surprisingly most of the information seems like it would still hold up today. If you ever want to entertain fantasies of becoming Jason Bourne for real, check this book out.
RATING: 6/10
A beginners book to the vast world of beginning an online based business today. An inspiring book more than anything with numerous case studies of people who have began low overhead businesses. Would have liked more depth, but if you are new to information marketing or online businesses, this book is a good start.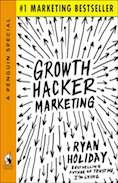 RATING: 6/10
A primer on Growth Hacker Marketing–with marketing baked into companies using analytics and social metrics to grow a company without spending money.
RATING: 6/10
How to step out of your comfort zone and unconventional strategies on passion and career.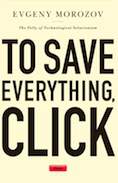 RATING: 6/10
While many are looking to the internet to solve all our problems, this book takes the opposite view and criticizes internet solutionism. There is much good criticism, but the book as a whole feels more like a rant then a cohesive argument. Worth checking out.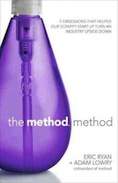 RATING: 6/10
The Story and Principles of how Method came to be. A Great Story of how two individuals disrupt the giants of the cleaning product industry and the insanely emotional hard work that goes into it. A valuable book for navigating the world of retail and what big business "2.0″ looks like.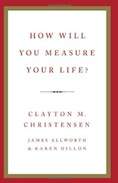 RATING: 6/10
How Will You Measure Your Life aims to give you ways of thinking about your career and relationships in regards to living a happy life. While the lessons are useful, the language/length of the book could have reduced, as simple concepts are made more complicated than needed. With that said, it is still a good book for questioning your line of thinking as it relates to happiness.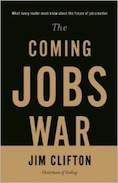 RATING: 6/10
The World Gallup Poll found what the whole world wants is a good job. This book is a frightening look at where the United States stands economically and the daunting measures it will need to take to continue it's leadership position for another 30 years. With a huge focus on the call for more entrepreneurs, some of the prescriptions seem a bit simplistic and overlook the question of should GDP be growing indefinitely or is being the GDP leader the primary goal of a country.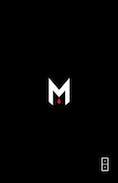 RATING: 6/10
A book with insights from 62 leading creative thinkers amongst many industries, from Ken Robinson, Seth Godin, Pam Slim, Daniel Pink, to Kevin Kelly, and Others. The book as a whole I felt is a bit disjointed with overall so-so content. However, the book supports a great cause as all proceeds go to ending Malaria…The book is really just a bonus.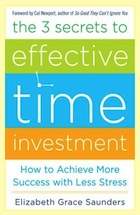 RATING: 5/10
The first half of this book tackles a lot of useful invisible scripts we have running our lives when it comes to how we spend our time. This was very useful. The three secrets are action, realistic expectations, and creating routines to stick to your plan. This half of the book was a grab bag of ideas and scenarios. I did not need 256 pages of time management.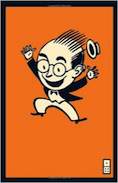 RATING: 5/10
An 84-page quick read on starting and becoming an initiator. If you have become stuck and feel you are not doing meaningful work, this book is the kick in the ass. It seems repetitive at times (and I believe that is Godin's point), but you will definitely not finish this book without feeling guilty for staying idle. As Godin puts it, we have an obligation to start things.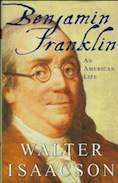 RATING: 5/10
A very factually dense biography of Benjamin Franklin. The book starts strong with a compelling narrative but fades 100 pages in or so. From here, the book is a very slow read as the narrative disappears into different factual bits. I would recommend finding a more accessible biography of Franklin.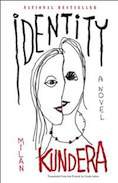 RATING: 5/10
The story of a relationship between Chantal and Jean-Marc who both are struggling with how to define themselves. Chantal sees herself as no longer desired by men. Jean Marc noticing this starts sending her secret admirer letters under a pen name, reenergizing the life in her…until she finds out the truth. Some interesting quotes, but a depressing book.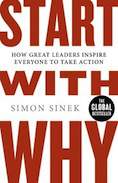 RATING: 5/10
This book is an extension of Simon Sinek's TED talk. The core concept of the book is we should question WHY we do what we do. Despite a great TED talk, this book is very redundant. If you watched the TED talk, you'll find little more added information beyond it.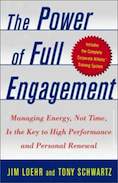 RATING: 5/10
A book on how to manage your energy, not time. Focus on short term sprints followed by time of recovery; not marathons. Features many case studies that seemed dull and repetitive after a while. It's a quick read, but I felt the book could have been drastically reduced further.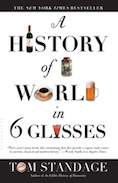 RATING: 5/10
An dense novel explaining world history through the development of Beer, Wine, Spirits, Coffee, Tea, and Soda. While I found this book very informative, it is not a quick read. I found the language dry and cringed turning to the next page. If you are looking for specific history on the 6 drinks mentioned, this book is for you, but don't expect it to be a joyous read.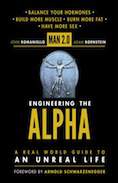 RATING: 5/10
Engineering the Alpha touts itself as a "man's guide" to a great life, but it's simply a diet and fitness book. The book draws upon intermittent fasting for a diet and circuit training for exercising. I tried the program for 2 1/2 months. The intermittent fasting part did not work for me, and the circuit training was great, but hard to do all the exercises in a circuit due to the busyness of the gym.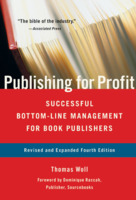 RATING: 5/10
A basic book outlying creating a small publishing company.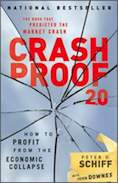 RATING: 4/10
Peter Schiff who predicted the 2008 housing bubble lays out his predictions for the decline of the American Economy including the coming collapse of the U.S. Dollar and places to invest your money. His investments might not be for everyone, but this book is worth a read if you want to better understand the fragility of our economy.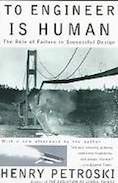 RATING: 3/10
The role of failure in engineering. Reads mostly like an academic textbook with hints of humanity within. Starts strong, but then jumps all over the place content wise. Look elsewhere for a better introductory engineering book.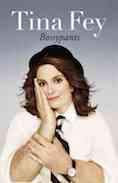 RATING: 2/10
The autobiography of Tina Fey. The first part of the book I found very interesting, but slowly the stories and humor wore thin for me. Seeing as how I have not watched 30 Rock, many of the later bits I skimmed over. I felt like this book only went so deep into Fey's life and I wanted more.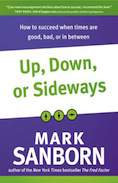 RATING: 2/10
A motivating and inspiring book in some respects, but leaves much to be desired. Would have liked to see some practical application behavior change tactics in addition to the many rehashed self-help themes. Check out my notes on the Fred Factor for a much better work by Sanborn.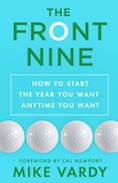 RATING: 1/10
A time management book that stretches the metaphor of golfing throughout that wears thin after about 5 pages. While I believe books on time management should be short, the content in this book feels more rah rah more than anything else.