Intelligent Change

As Head of Growth for Intelligent Change, I lead product development, email marketing, and overall growth strategy. I have helped grow the company from a one product, low six figure revenue company to a brand focused on human performance with multiple products, and multiple seven figures in revenue.
---
Productivity Planner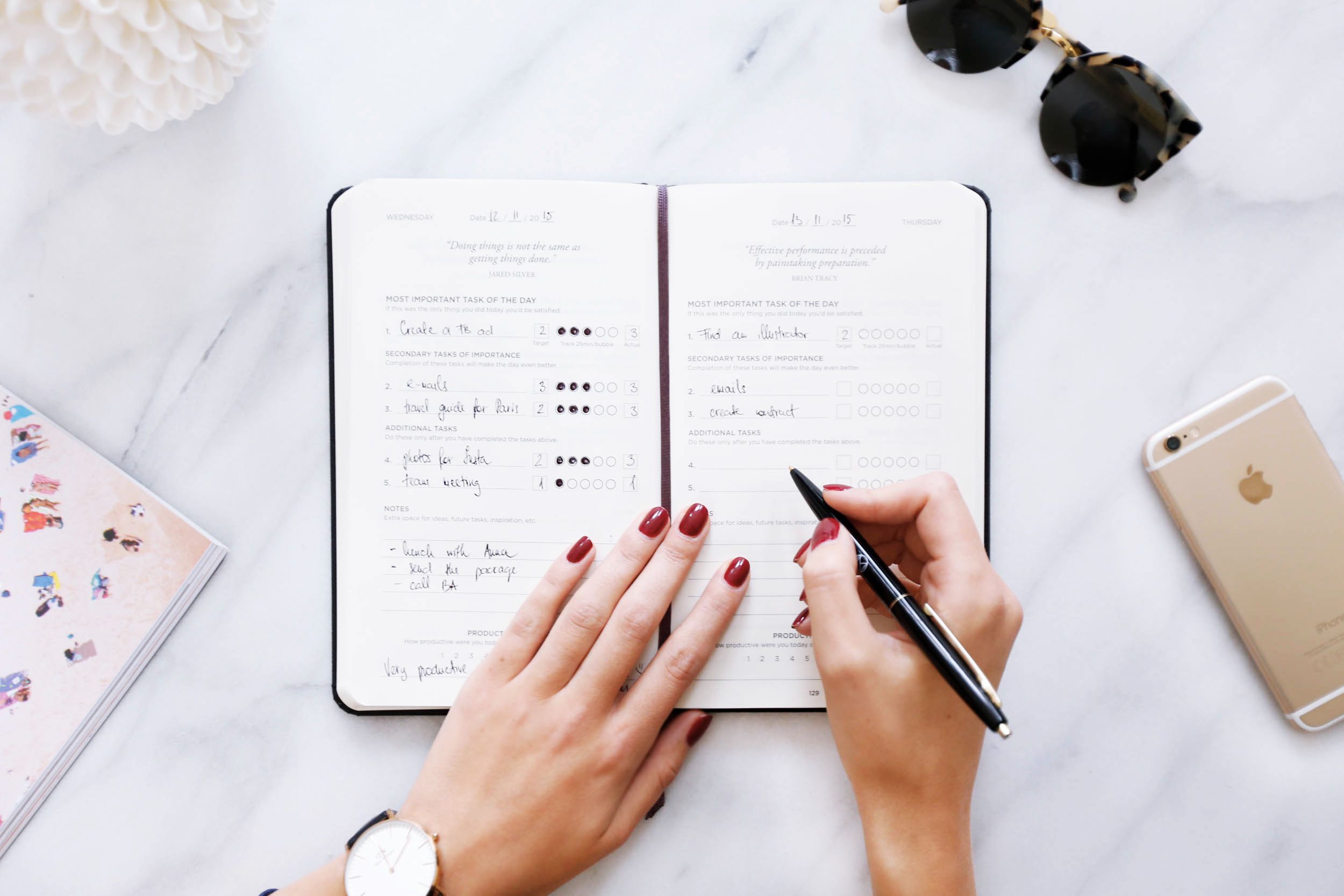 Most planners excel at organizing your day, but what about actually getting important work done and overcoming overwhelming to-do lists? The result was the Productivity Planner which combines a prioritized task list, the Pomodoro Technique (time-tracking), and weekly productivity reviews. I helped refine the overall design and content for the planner as well as lead the Kickstarter campaign. Our Kickstarter did 12x its funding goal and continues to be a top selling planner on Amazon.
Preview of the interior content I helped create.
---
Five Minute Journal for Kids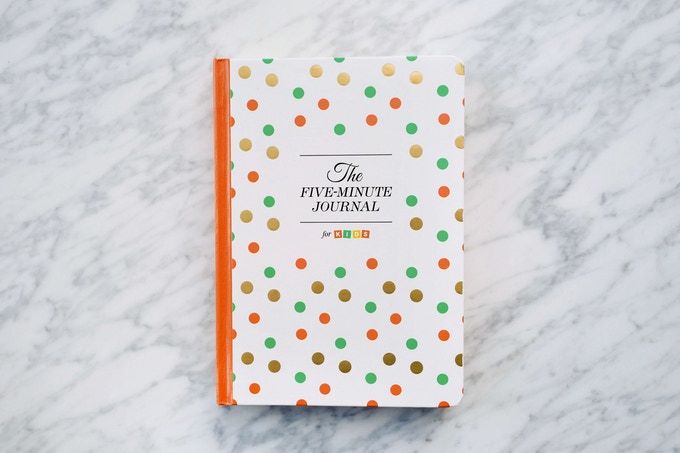 With the success of the 300,000+ sold Five Minute Journal, we wanted to bring The Five Minute Journal to a younger audience. I led the creation of this project from start to finish. I helped refine the concept, wrote the interior, and worked with freelance designers and illustrators to nail the look and feel. In addition, I led the Kickstarter launch, doing 7x its funding goal.
Preview of the interior content I helped create.
---
The Five Minute Journal App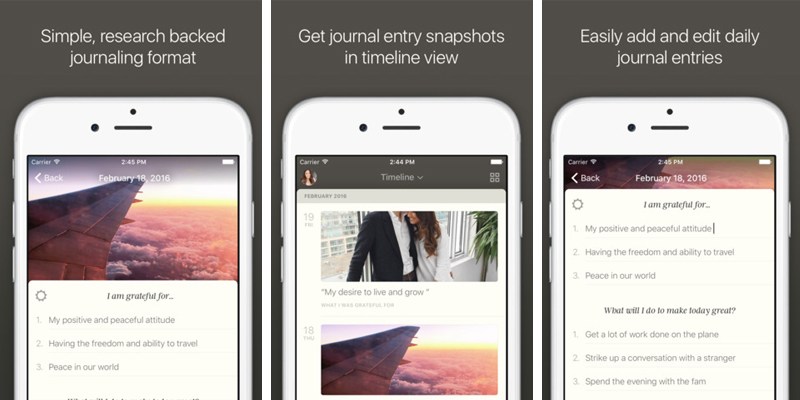 Working with developers, I helped refine the UX writing of the app, create our iTunes store listing, and lead the launch of the app. The app hit iTunes pick of the week, led to a collaboration with Starbucks, and has been downloaded 300,000+ times.
---
Email Marketing + Content
When I began working with Intelligent Change, no email marketing plan existed. I build our email marketing from the ground up – from regular emailing customers via our newsletter, setting up multiple automated flows for website and customer behavior, and leading launches and promotions.
Here are some of my favorite pieces I wrote:
---
Intelligentchange.com (link)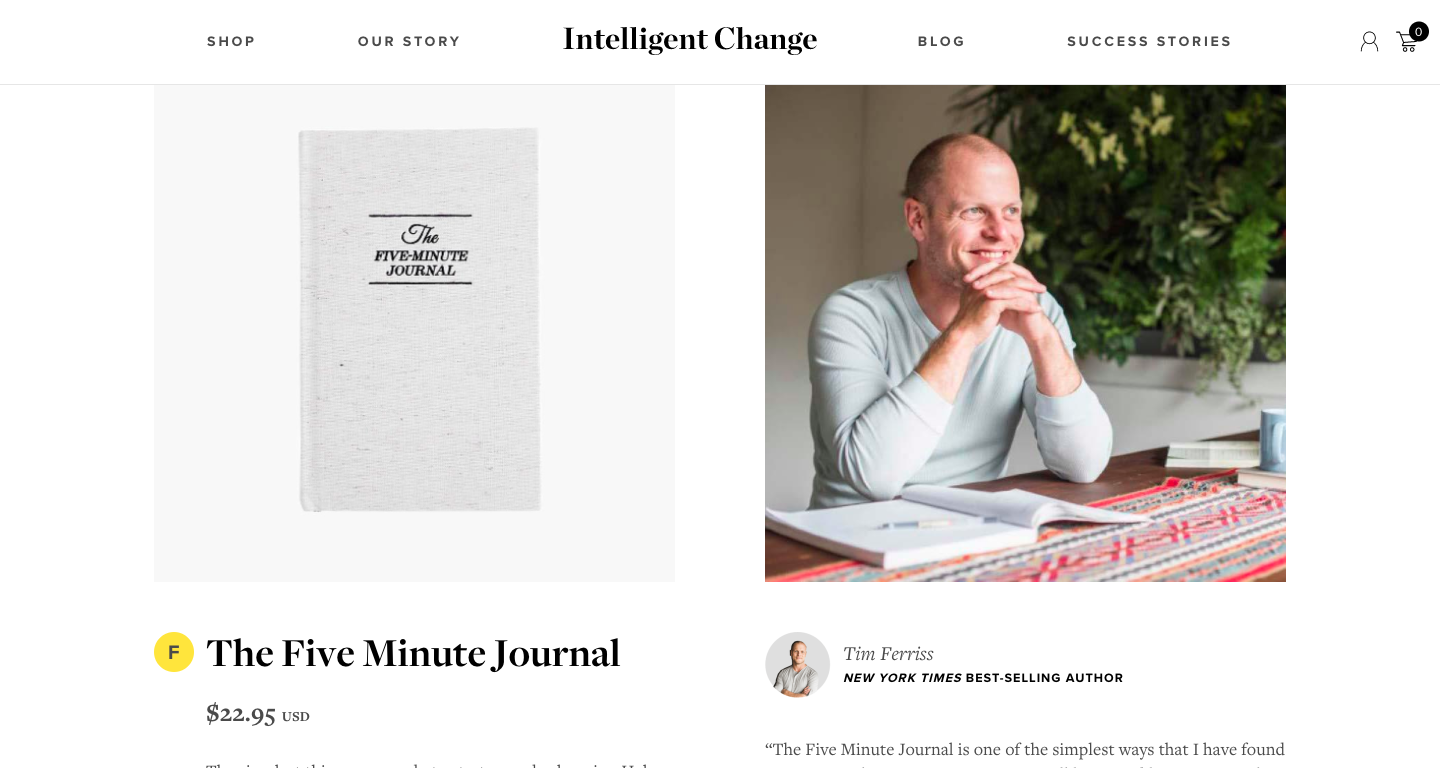 Working with freelance designers and developers, I helped create the UX of the intelligentchange.com as well as write all copy. I am responsible for ongoing UX improvements, analytics, and A/B testing of the site.